Highlights & Coloring
High-Quality, Friendly Services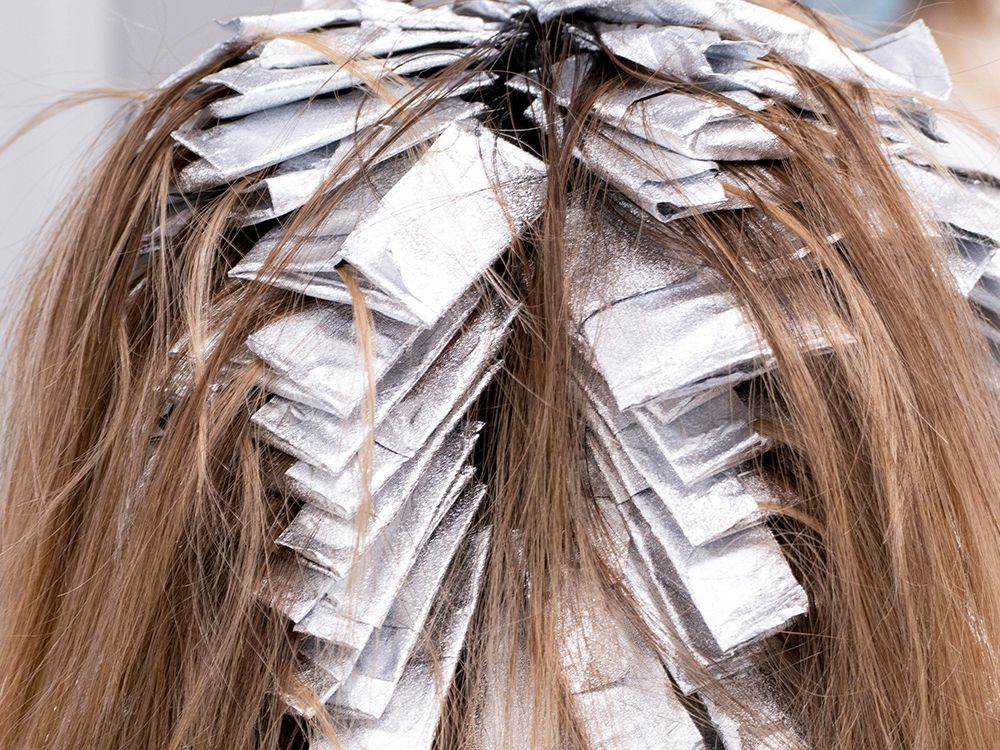 Highlights & Coloring
Beautiful • Professional • Locally Owned & Operated
Get your Hair Colored by Loveland/Symmes' Best!
Your hair is the one thing you don't take off at night, so make sure it looks fabulous by getting your hair done by a professional stylist! Our experienced team will help refresh your current color or help you achieve a brand new look.
Your hair is truly an expression of you. Can't get the results you are looking for? Our dedicated team of talented professionals can help you find the perfect color that makes you look amazing. Let us ignite your color with a radiant red or take the boring out of the brunette with a chocolaty, natural hue. Maybe you want to get inspired by a dramatic blonde that will brighten up your day. You have the entire spectrum of colors to choose from. Call us today to add some color to your life with our quality, professional hair color.
We Offer:
Color Treatments

Highlights

Men's grey blending
What are our clients saying about us? Read real client reviews!
Color/Highlights Pricing
Color $55+
Foil Highlights $123+
Partial Foil $72+
Flashlights $50+
Bag Highlights $65+
Ombre(2 Colors) Starts at $210
Ombre(1 Color) Starts at $175
Men's Grey Blending $58+
Guy Lights $50+
This pricing does not include haircuts, we do have color and cut options. Prices vary based on stylist level. Please call for additional services or if you do not see a service you're interested in to see if we offer it.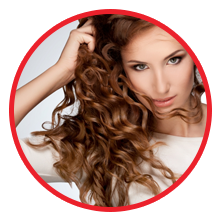 All Over Hair Color/Color Retouch
All-Over Color changes the shade of your entire head of hair, giving you a new, one-dimensional tone that can be as dramatic or subtle as you like. All-Over Color is also a nice option for adding warmth, which can boost your skin tone, or if you want to cover your gray hair.
Keep in mind that, due to natural root growth, all-over coloring will need to be touched up every four to eight weeks.
A Color Retouch or a root-touch up colors the recent growth of hair at the root to match hair that was previously colored or to cover gray hairs to match your natural shade.
Corrective Color: We require a consultation first before booking this hair color service.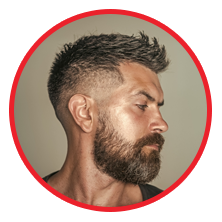 Men's Gray Blending
Don't want to go gray? Want to look 10 years younger in 10 minutes? Try a Men's Gray Blending service today. We can add a little more pepper to your slowly salting hair. When you add a little depth to your gray hair it brings out more color and tone to your skin, giving you a younger look.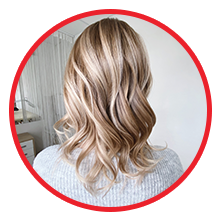 Thinking About Getting Highlights?
Treat yourself to highlights or lowlights to bring dimension and diversity to your color. Get some highlights to accentuate your facial features and show off the details of your haircut by creating depth and the illusion of volume. It's a fun and easy way to change your look and accentuate your natural features. Ask about foils to highlight or low-light your hair, "Flashlights" (10 foils or less) for just a "flash" of lighter hair for a "just stepped off the beach" look. We also offer the unique Hair Bag Blonding System or "Guy Lights" for accentuating natural beauty and boosting your confidence.
Foil Highlights/Low-lights
A Full Foil involves highlighting every section of the head, while a partial is usually just the top half of the head. Partials are ideal for a quicker brighten up between Full Foil appointments.
New to Hair Color? Try Highlights or Low-lights
Have you never had your hair colored before? Foil highlights can be used to create a natural "just off the beach" look or you can add dimension with a low-light. Low-Lights allow the stylist to add darker shades to the hair, and they're often combined with highlights. This can give your color even more contrast and dimension. The foils are placed near the scalp for a natural look. Options range from platinum blonde to dark chocolate brown and every shade in between.
Or, try our Unique Hair Bag Blonding System where we use a European Inspired Bag that has no holes in it, gets close to the scalp and fits close to the head to create a customize-able highlight/low-light tailored to meet the expectations of the individual client. We can create a beautiful, very natural looking highlight, camouflage your gray or do a Guy Light that makes it look like he just came back from vacation. No one else in the Loveland/Symmes or surrounding areas are using this unique system!
Having trouble deciding between highlights and lowlights? Why not get both? Your stylist can foil highlight the top layer of your hair while giving you lowlights underneath to give your hair more depth and dimension or you can vary the highlights and lowlights for a more natural look.
Full Foil Highlights
When you want your highlights to show even when you wear your hair up, ask for a Full Foil Highlight and enjoy being a beautiful blonde.
Partial Foil Highlights
Partials are ideal for a quicker brighten up between Full Foil appointments. A Partial Foil highlight can be useful for covering a few gray hairs because they blend in with the highlights and "camouflage" your gray hair.
Flashlights (10 Foils or Less)
With a selection of strategically placed foils, you control the look you receive. Get highlights or lowlights for a look that is uniquely your own. You can also ask for face-framing highlights to brighten your complexion various ways
Balayage/Ombre
A true Balayage is typically free-handed instead of foiled. The word itself is actually French, and means to sweep or paint. Bright around the face, melted at the root, lighter ends, effortlessly natural and "lived-in" are all descriptors to balayage hair. Almost like you spent a summer at the beach. The balayage technique is used to achieve a very naturally blended, lightened look, and while we typically associate balayage with becoming blonde, the same technique can even be used to create caramel or espresso strands.
Many people confuse a Balayage and an Ombrè. Ombre is a hair color where all the ends are going to be affected and the transition from the deeper dark roots to the light ends is going to be pretty stark and dramatic. The definition for Ombrè is the French word for "color that is shaded or graduated in tone". With Balayage, not necessarily all the ends will be affected and the transition between dark and light will be much longer and more natural looking.