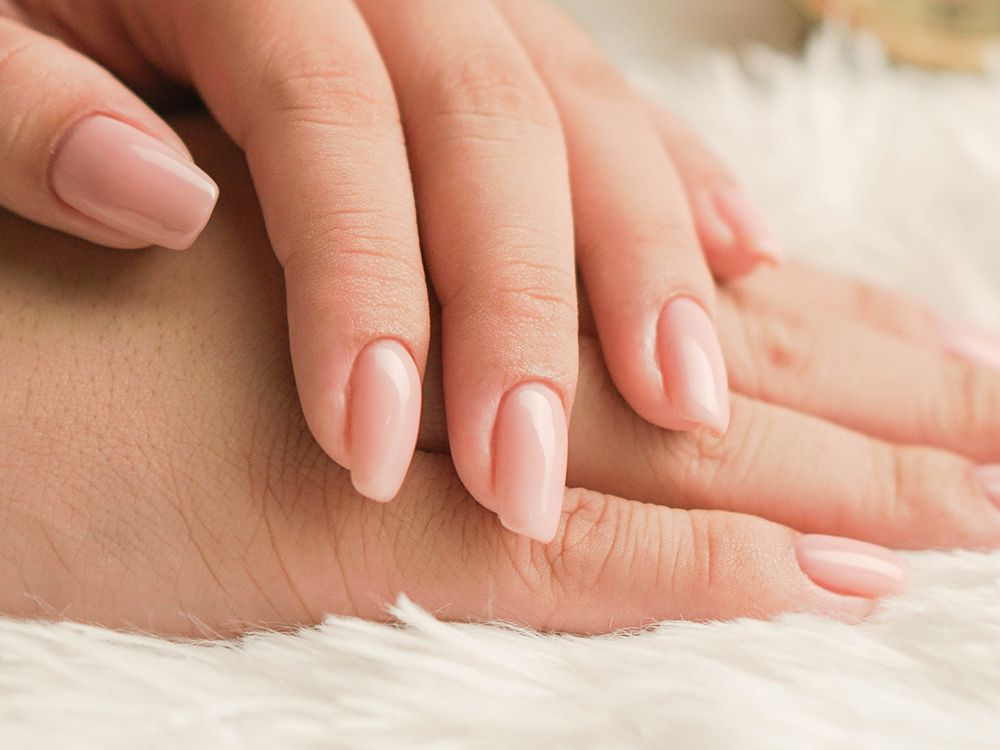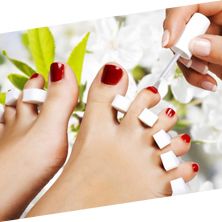 MANICURES AND PEDICURES
You deserve to love every part of your look, from your head to your toes, and we take pride in helping you do that. With a friendly and relaxed atmosphere, as well as an experienced and talented team, you can be sure that you are in great hands. Paying close attention to your desired look, we will tailor your nail experience to you, ensuring that you leave not only looking, but feeling like a million bucks.
At Upper Cut Hair Design we use only the most professional nail products. The CND Shellac brand is a 14+ day long wearing chip resistant formula. Pamper yourself today with a manicure or pedicure with a Shellac Gel Polish finish for long lasting nails. We have a variety of colors to choose from or you can go with the "French Manicure" or "French Pedicure" for a crisp, clean look!
Our Steam Pedicure System combines the luxury of a pedicure with a health and wellness treatment. The innovative alternative to the traditional pedicure combines a wooden barrel with a steam generator to create a sauna that will open pores, eliminate dead cells, and soften skin. It is Earth friendly and made of grade A mold & stain resistant Hem fir wood.
Benefits of the steam sauna pedicure include:
Relaxation of stiff joints and muscles
Increases circulation and blood flow
Opens pores for deep cleaning
Steam softens the skin while killing any bacteria
Eliminates the transfer of fungal infection between clients
WE CURRENTLY OFFER THE FOLLOWING:
Natural Nail Manicures
Natural Nail Pedicures
Manicure
STEAM Pedicure
Gel Manicure (Shellac)
Gel Pedicure (Shellac)
French Manicure
French Pedicure
Acrylic Nails
Acrylic Full Sets
Plexigel Nails
Plexigel Full Sets
If you would like to schedule an appointment, or if you have any questions, comments, or concerns regarding our nail services, call us today. To save time, you can even book a manicure or pedicure for while your hair color is processing! We look forward to making your nails look as fabulous as the rest of you.
Color/Highlights Pricing
Color $55 & up
Foil Highlights $123 & up
Partial Foil $72 & up
Flashlights $50 & up
Bag Highlights $65 & up
Ombre(2 Colors) Starts at $210 & up
Ombre(1 Color) Starts at $175 & up
Men's Grey Blending $58 & up
Guy Lights $50 & up
This pricing does not include haircuts, we do have color and cut options. Prices vary based on stylist level. Please call for additional services or if you do not see a service you're interested in to see if we offer it.